1
/
3



Book of Hours (use of Rouen)
In Latin and French, illuminated manuscript on parchment. Eight miniatures by Robert Boyvin with full borders; one miniature by an anonymous illuminator
Northwestern France (Rouen), c. 1480-1490; c. 1490-1500
Women's special relationship to Books of Hours is commonplace. Nonetheless, examples that survive showing a female patron in prayer before the Virgin and Child, like this one, provide concrete examples of devout women modeling themselves on the life of the historical Mary.
%3Cdiv%20class%3D%22title%22%3E%3Cem%3E%3Cp%3EBook%20of%20Hours%20%28use%20of%20Rouen%29%3C/p%3E%3C/em%3E%2C%20c.%201480-1490%3B%20c.%201490-1500%3C/div%3E%0D%3Cdiv%20class%3D%22medium%22%3Eilluminated%20manuscript%20on%20parchment.%20Eight%20miniatures%20by%20Robert%20Boyvin%20with%20full%20borders%3B%20one%20miniature%20by%20an%20anonymous%20illuminator%3C/div%3E
Print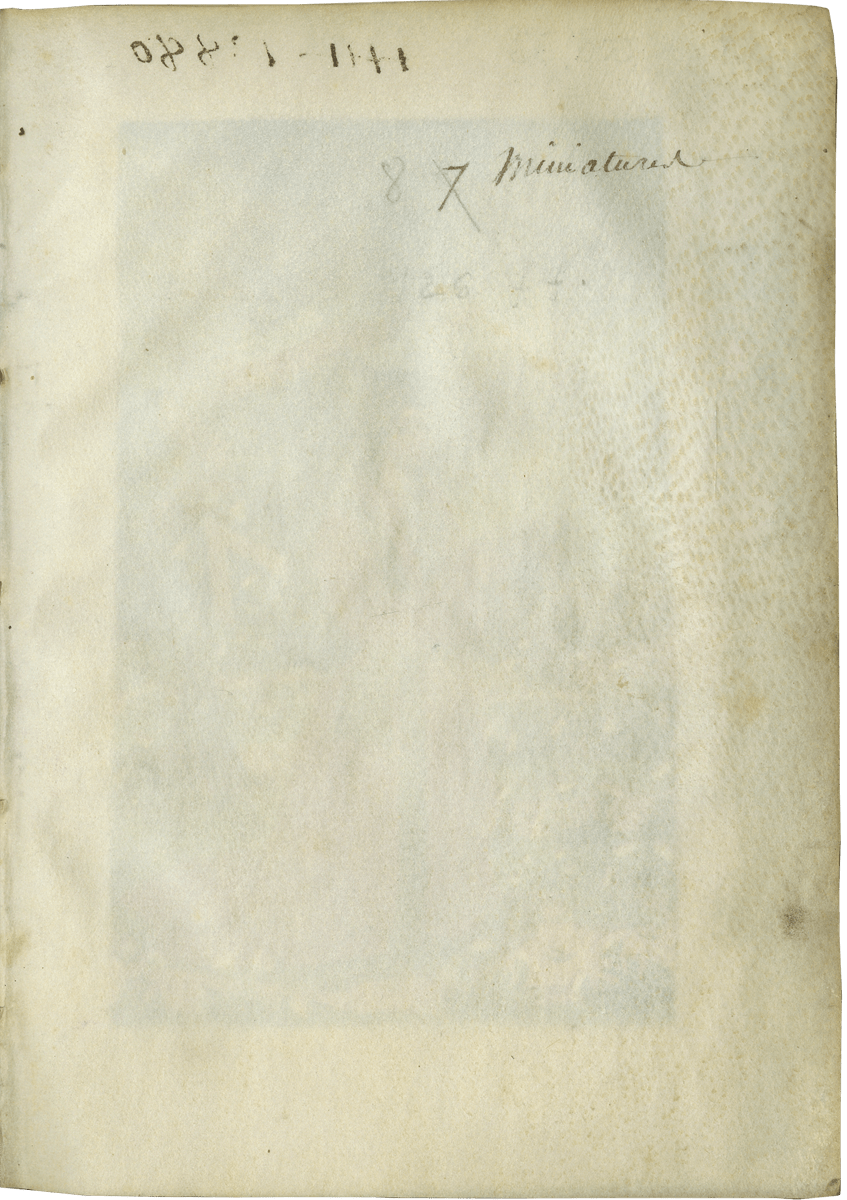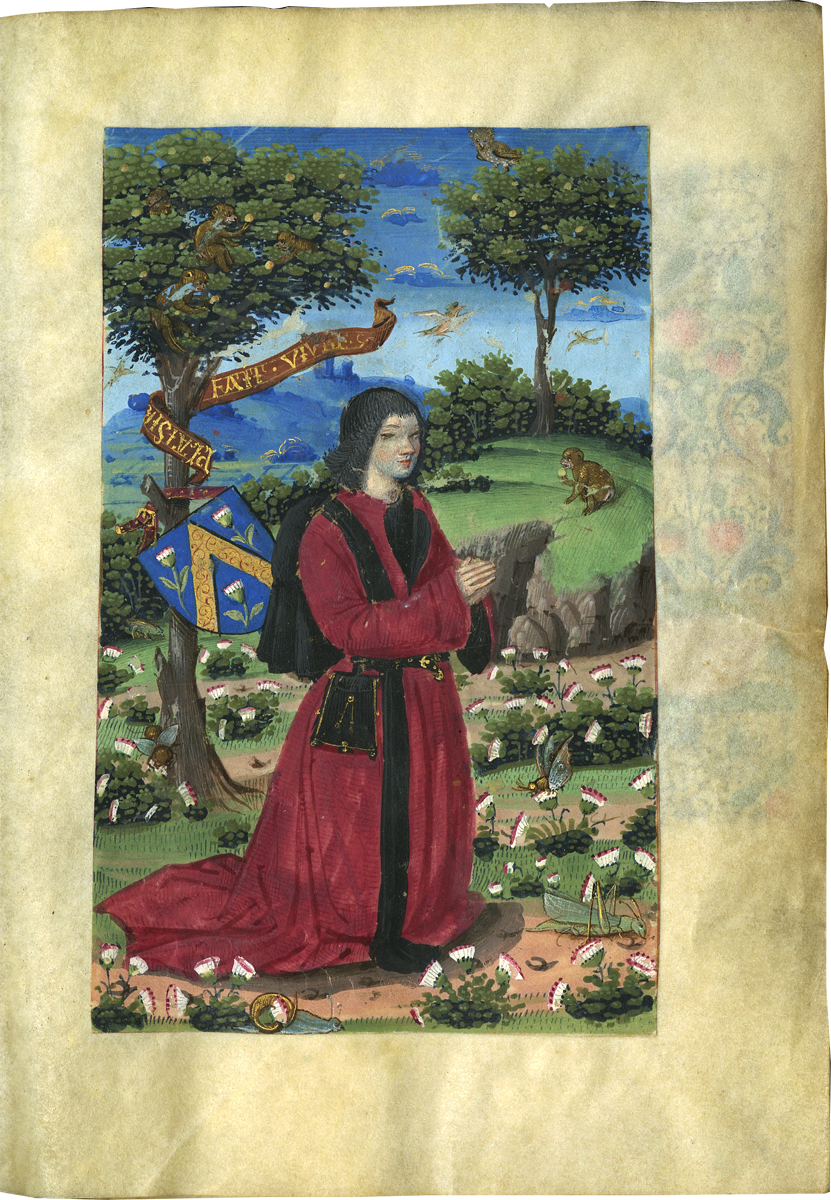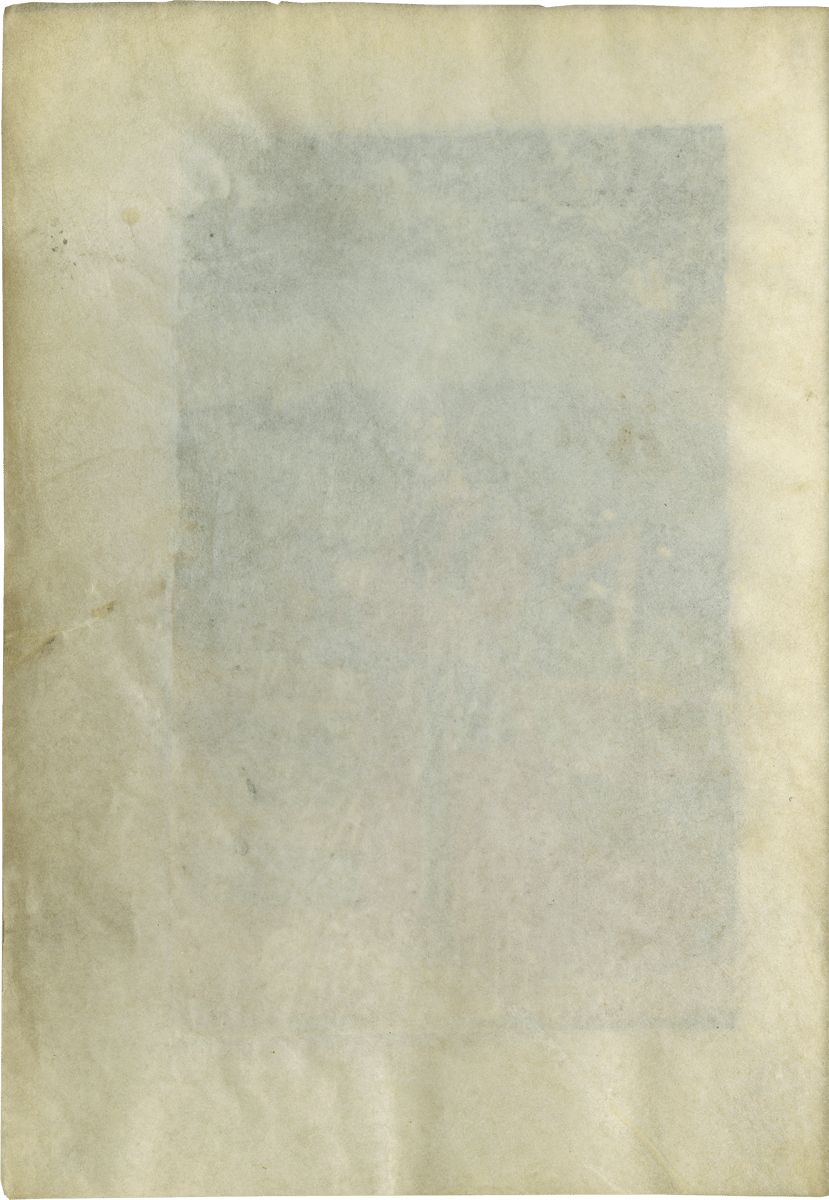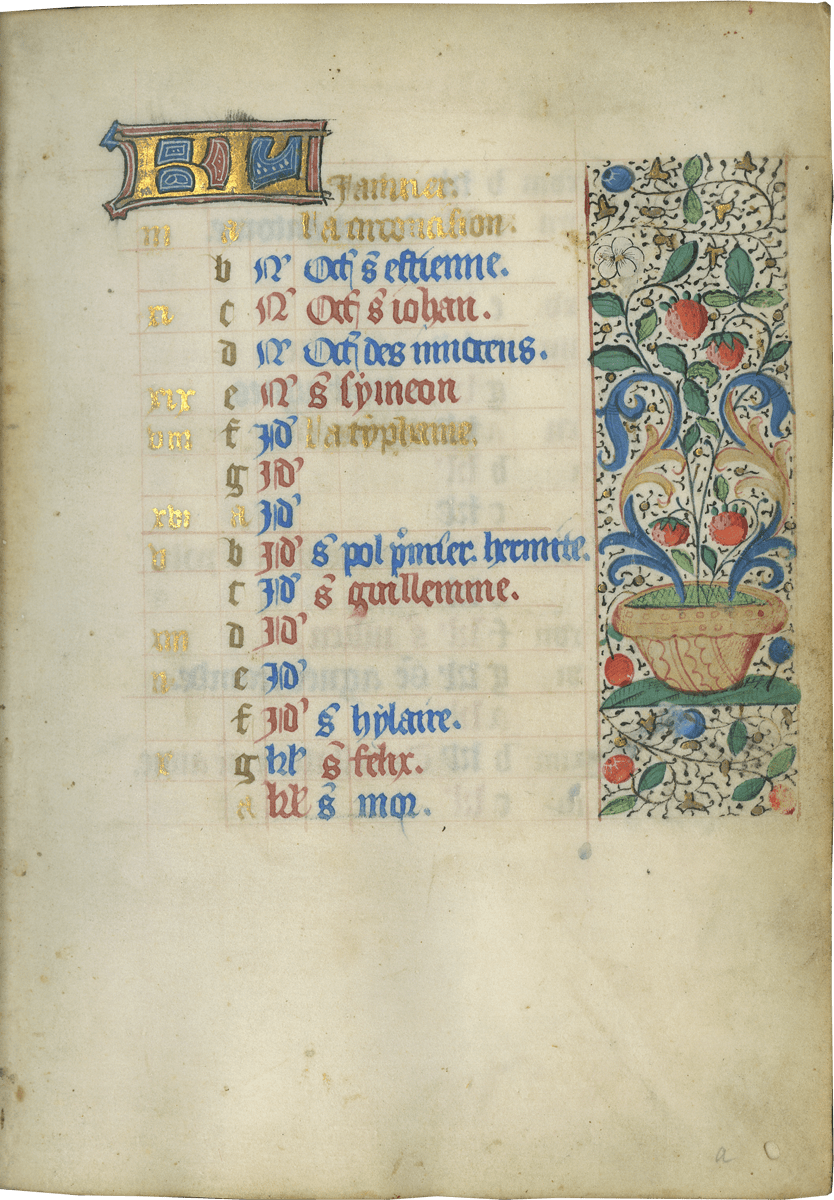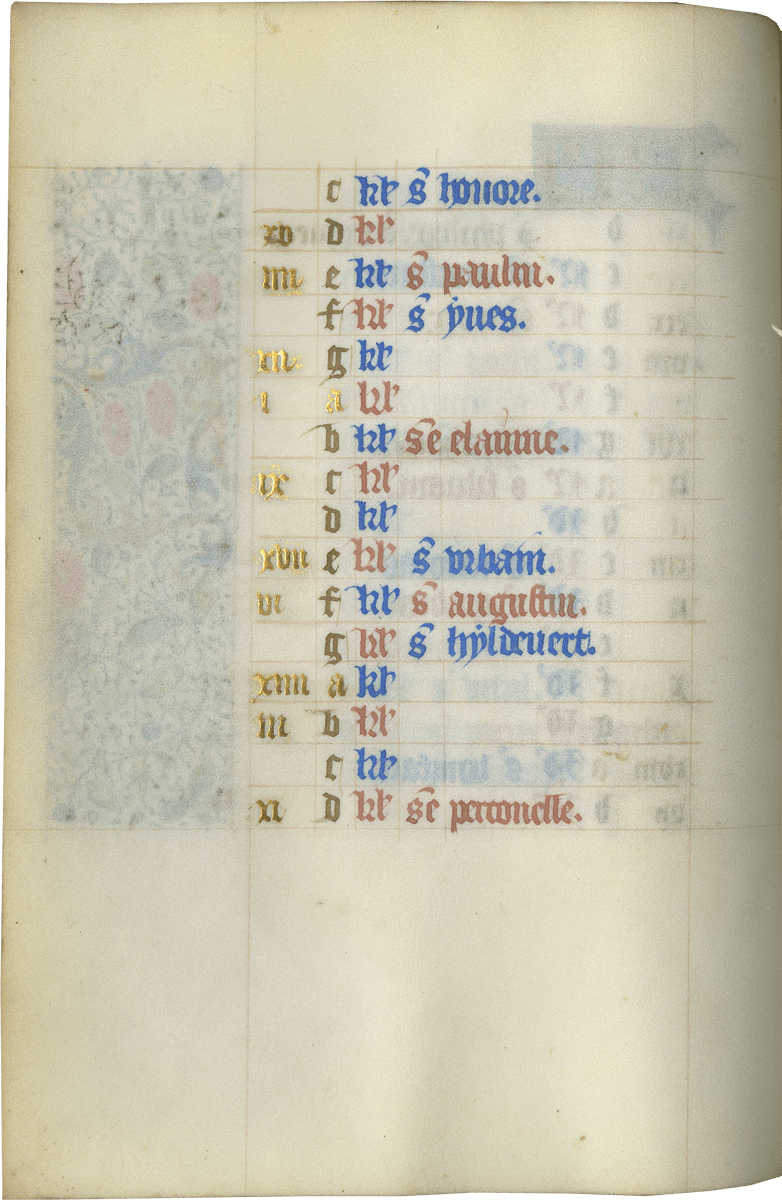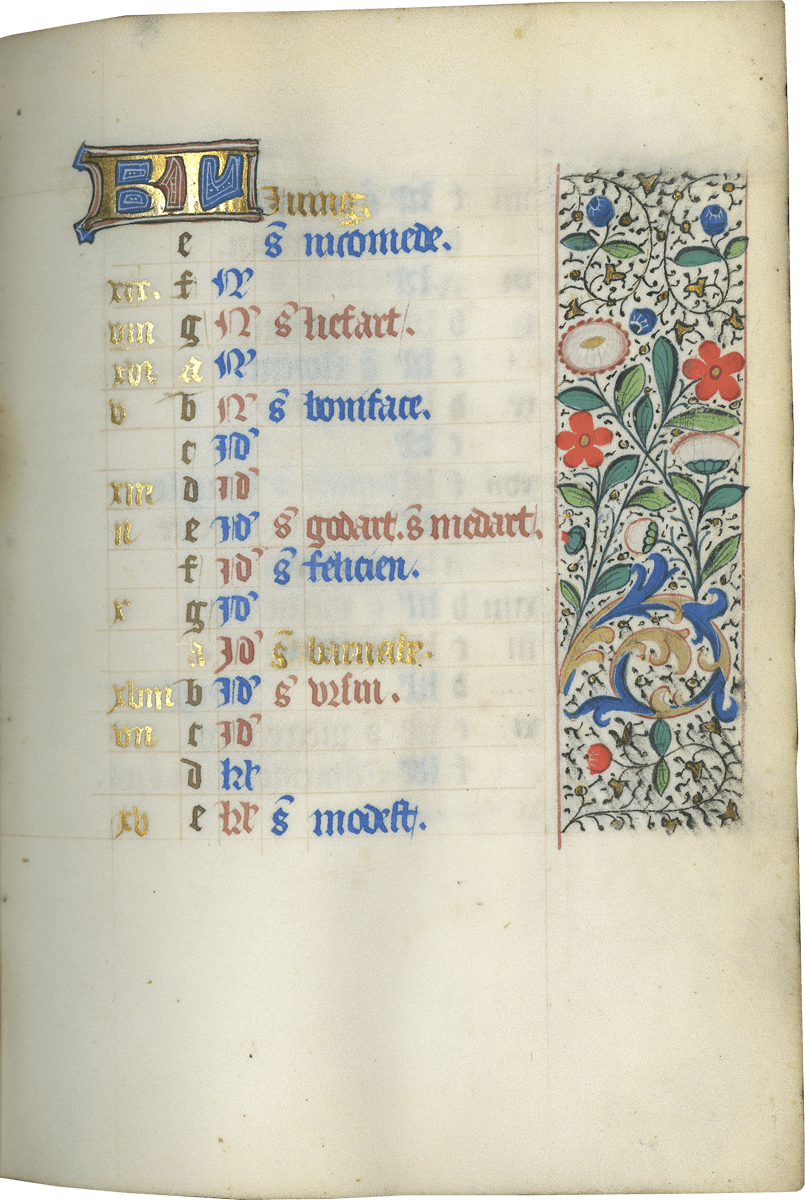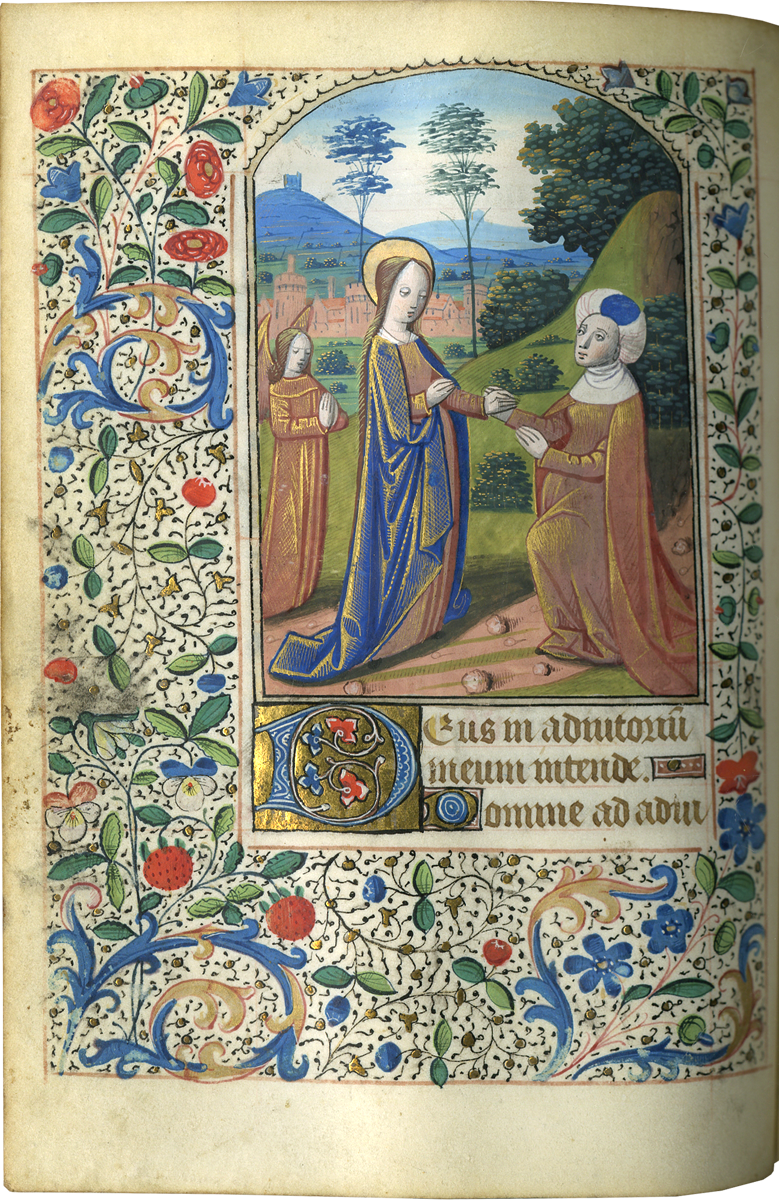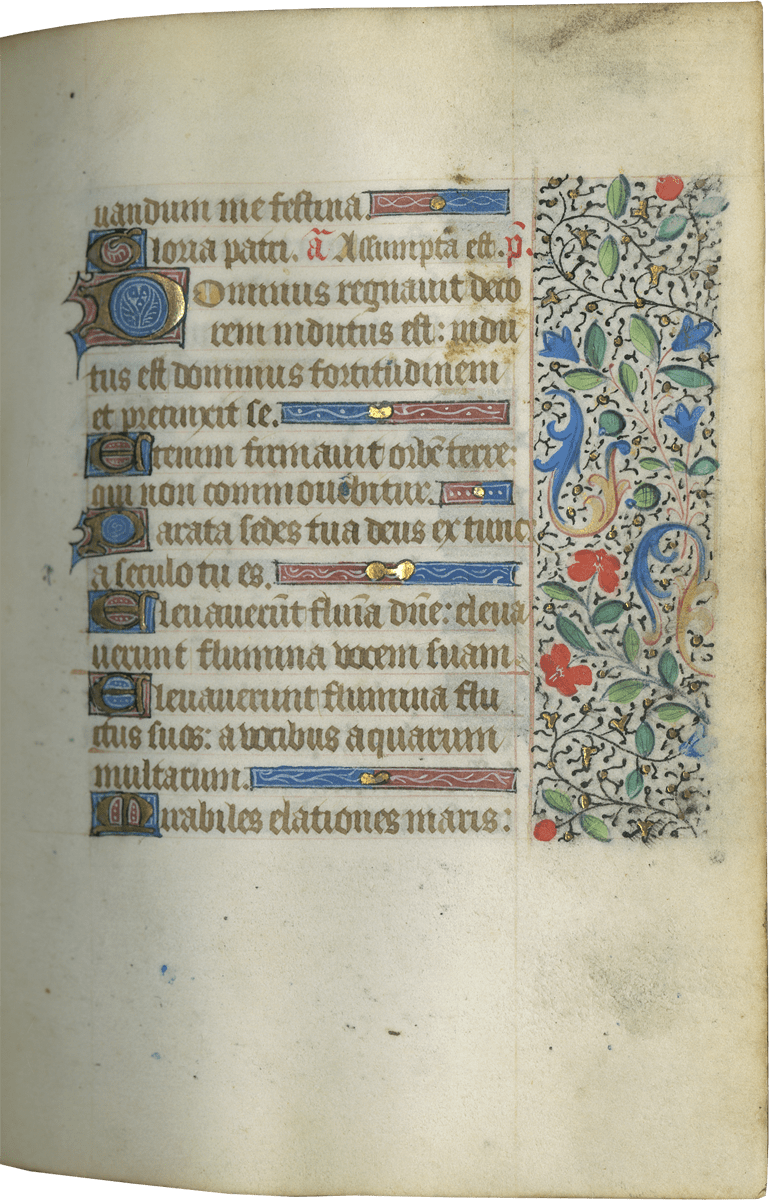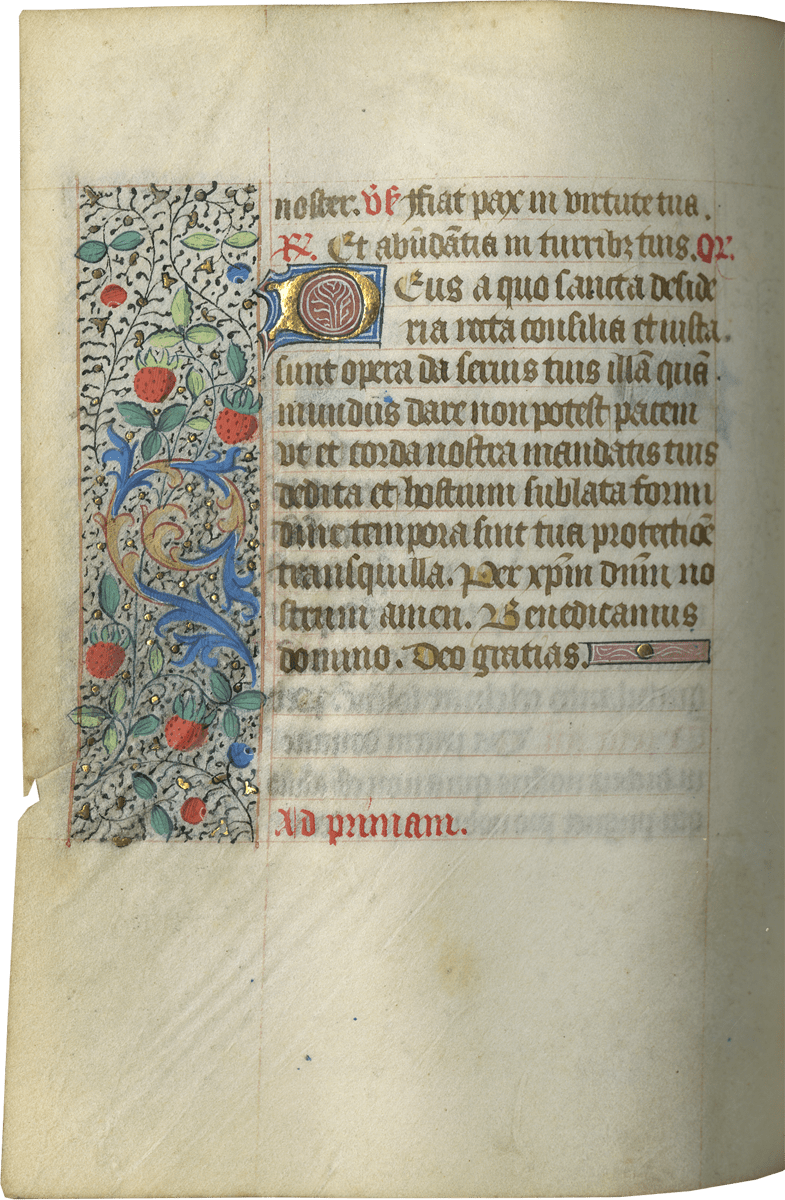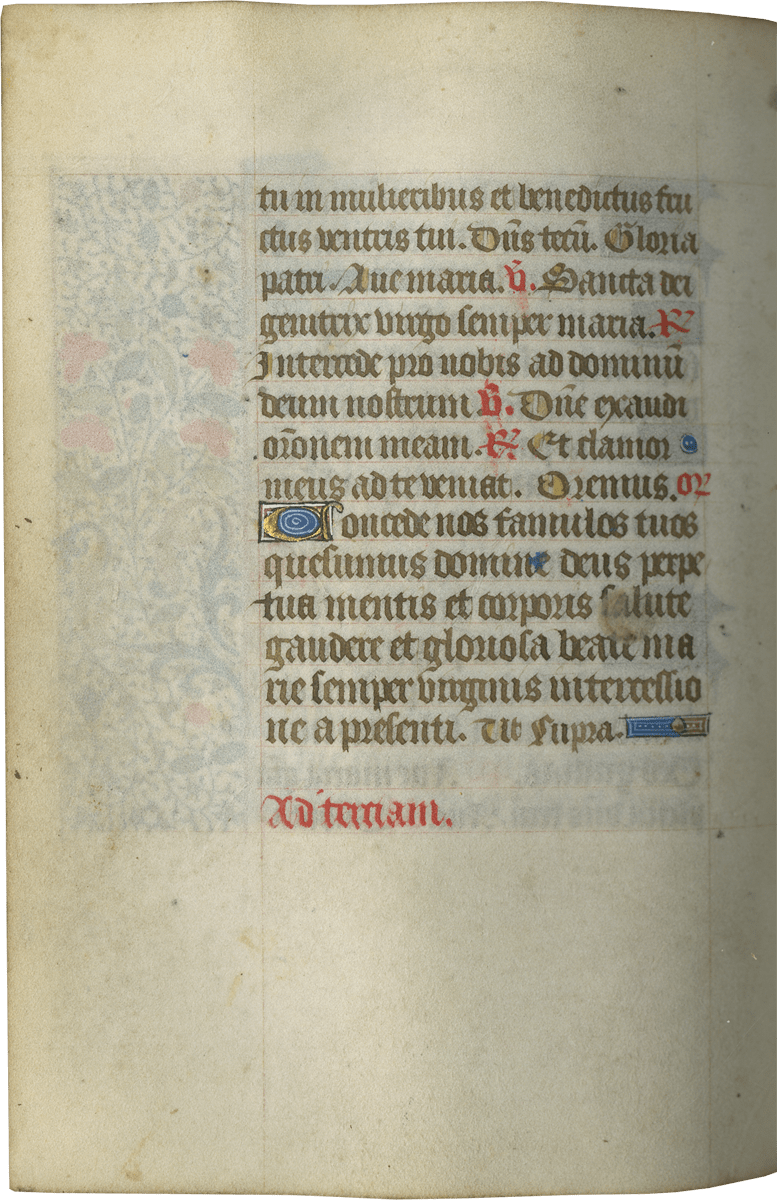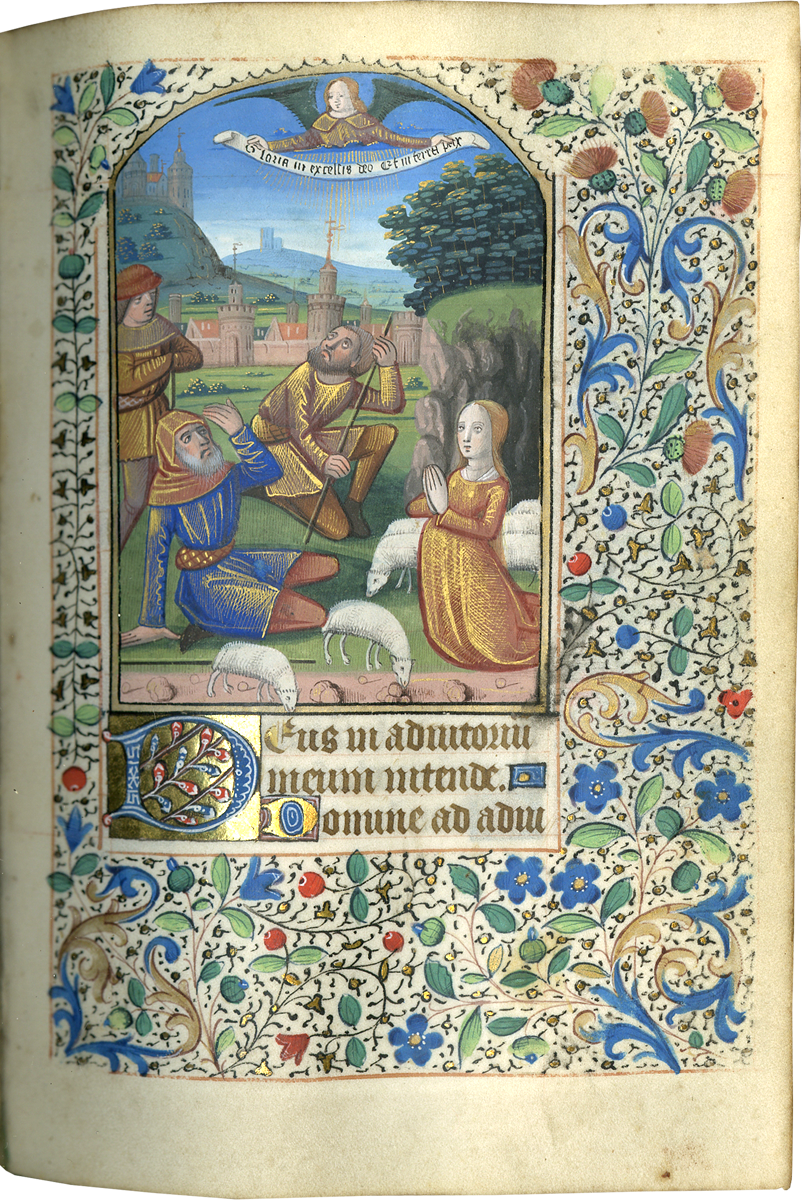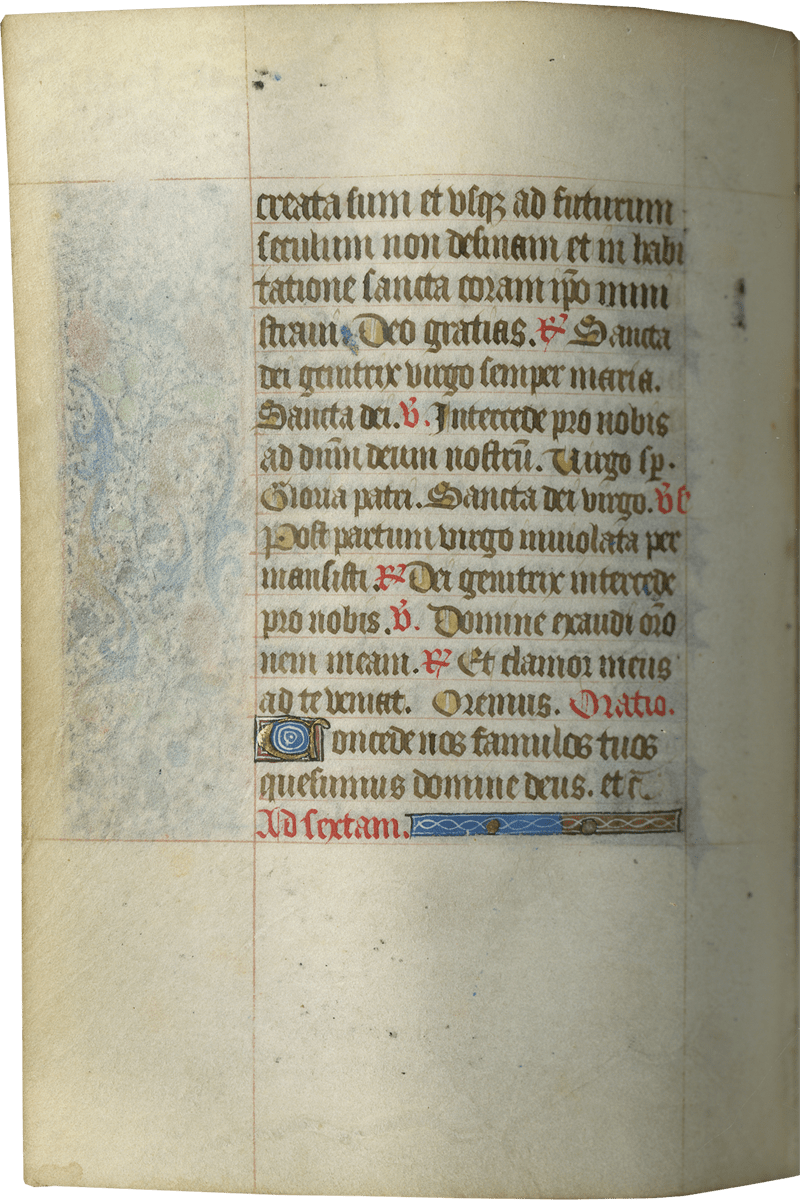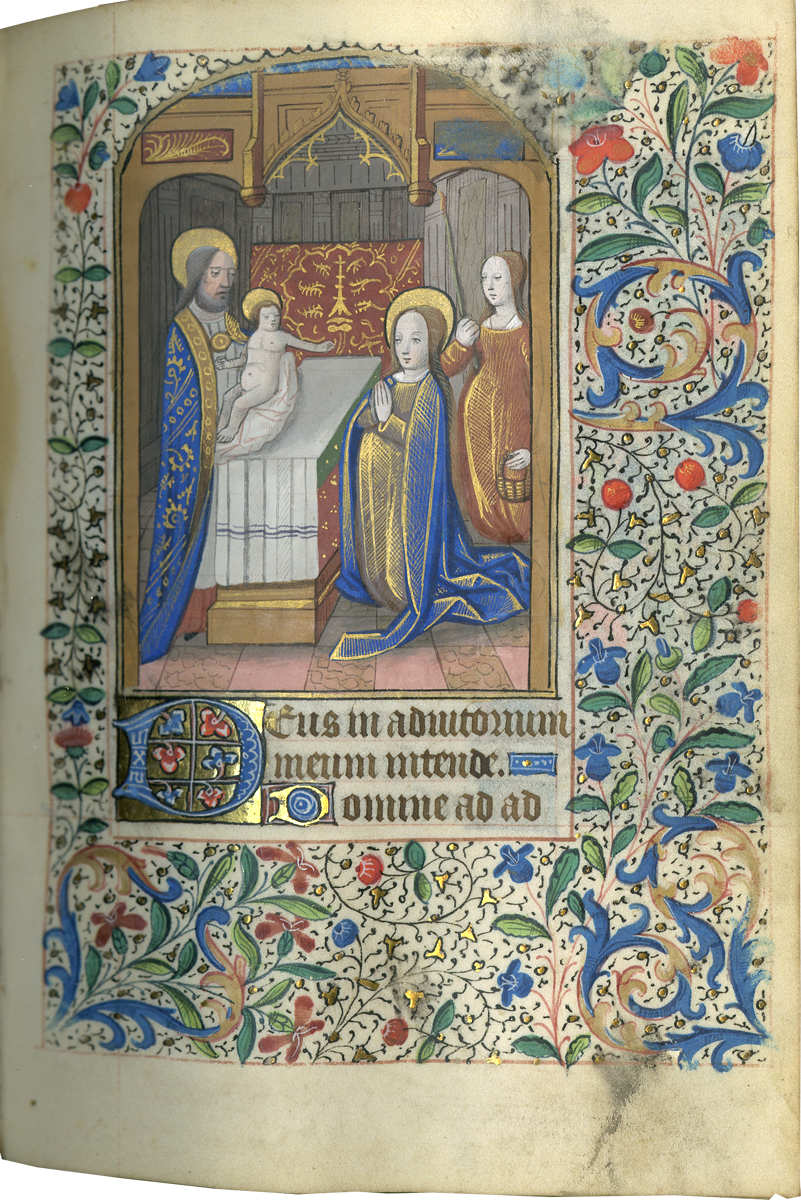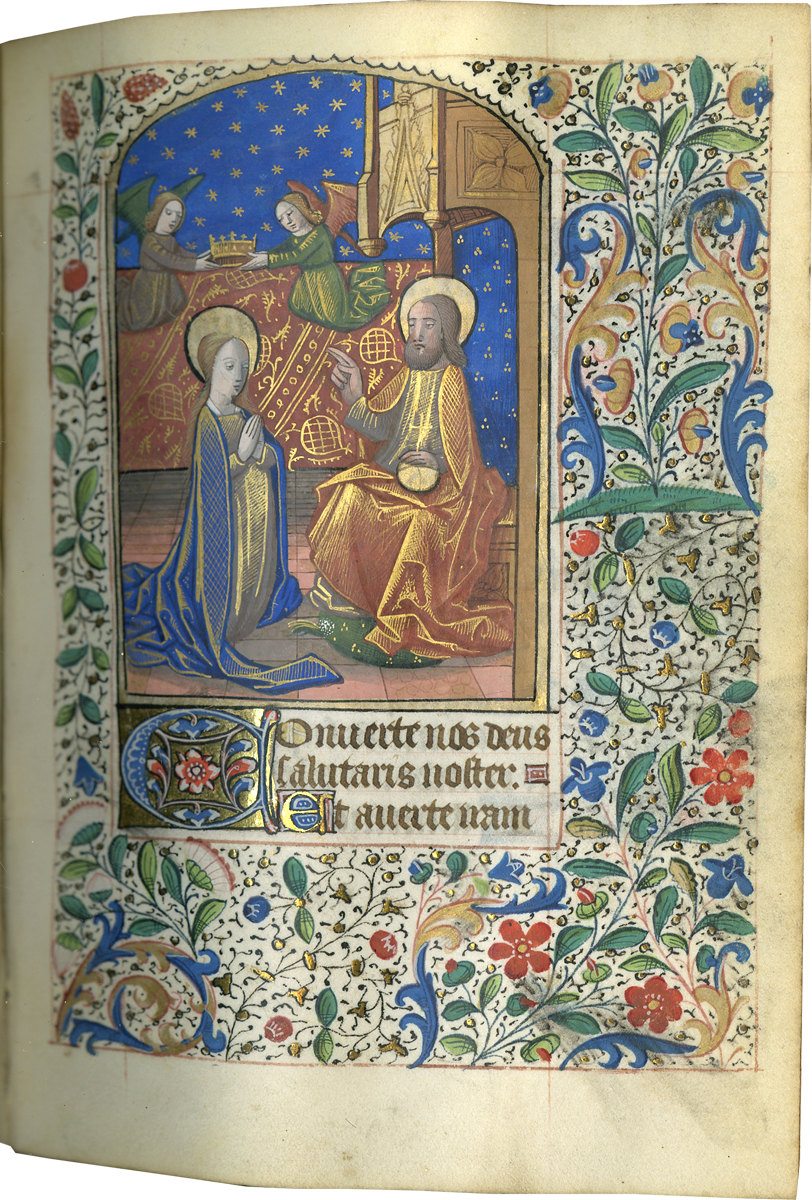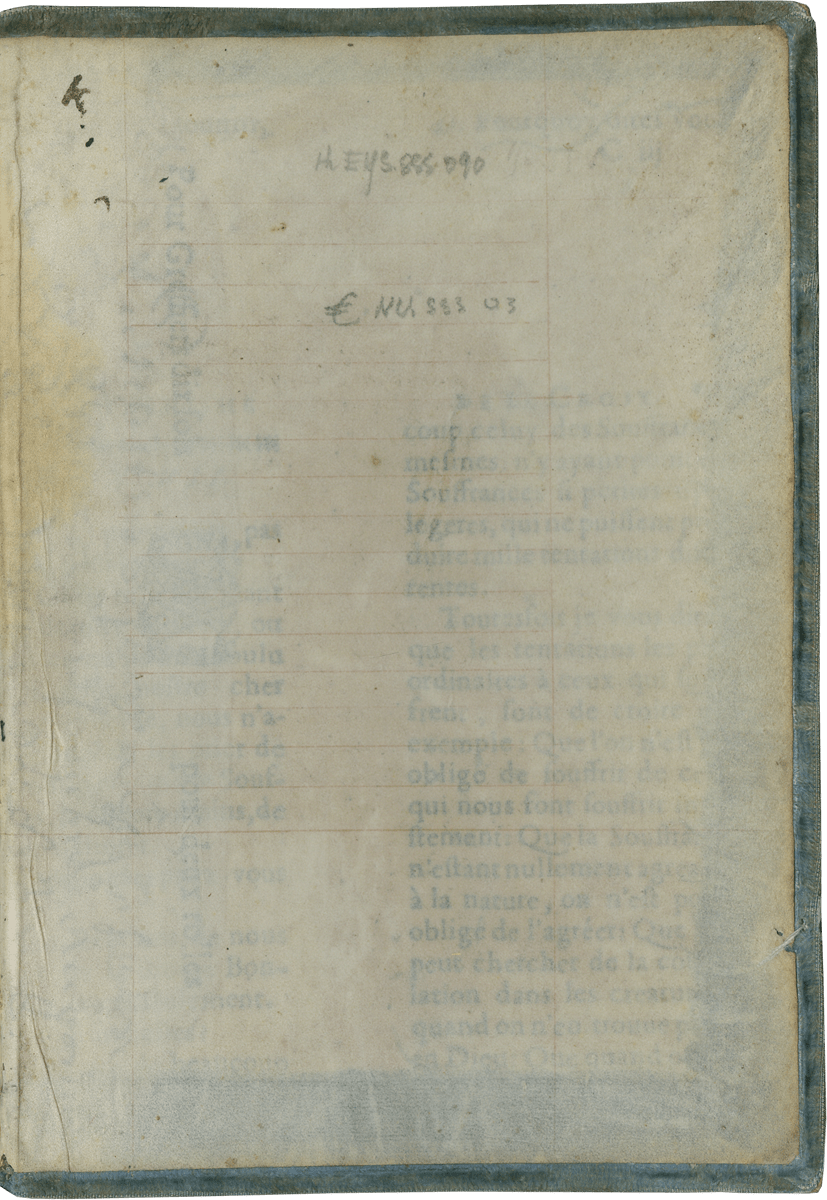 Description
DIVINE AND EARTHLY LOVE IN A NORMAN BOOK CUSTOM-MADE FOR A WOMAN
Women's special relationship to Books of Hours is commonplace. Nonetheless, examples that survive showing a female patron in prayer before the Virgin and Child, like this one, provide concrete examples of devout women modeling themselves on the life of the historical Mary. At the beginning his successful career, the important Norman illuminator Robert Boyvin painted this carefully executed and well-preserved Book of Hours. Also included at the beginning of the book is a slightly later, unusual miniature depicting a young dignitary, perhaps from the French royal court, disguised among emblems that declare his love.
ii + 125 + ii folios on parchment, modern foliation in pencil, 1-125, lacking five leaves with miniatures and text (collation i12 ii8 iii6 iv8 [-1, one leaf missing after f. 26, with loss of text] v-vii8 viii6 ix8 x8 [-1, one leaf missing after f. 71, with loss of text] xi8 xii8 [-2, -4, -7, three leaves missing after ff. 87, 88, 90, with loss of text] xiii6 xiv10 xv6 xvi10 xvii2), two sets of modern quire signatures on first folios (numerical in the inner margin, alphabetical in the outer margin, both with errors), ruled in red ink (justification 95 x 63 mm.), written in brown ink in gothic textualis bookhand on 16 lines, capitals touched in yellow wash, major feasts in the calendar in burnished gold, 1- to 2-line champie initials and line-fillers in burnished gold on red and blue grounds, twelve 3-line initials in blue with white decoration on burnished gold grounds, panel borders with flowers, fruit, acanthus leaves in blue and liquid gold, rinceaux with ivy-leaves in burnished gold mark new texts: either one panel in the outer margin (e.g. Psalms), or in three margins (e.g. Obsecro te), or in all four margins, when surrounding the EIGHT FULL-PAGE MINIATURES by Robert Boyvin, added FULL-PAGE MINIATURE by another hand, bottom margin of f. 20 has been cut off and replaced by a section of panel border from another manuscript, a small candlewax stain on f. 58v, some smudging of paint on the borders of f. 59, minor wear, otherwise in very fine condition. ORIGINAL BINDING of light blue velvet over pasteboards, gilt edges, fabric slightly stained on the back cover and detached near the hinges of the spine in the front, somewhat worn and scuffed and lacking two clasps and catches, but in overall very good condition for an original textile binding. Dimensions 172 x 120 mm.
Provenance
1. Painted in Rouen by Robert Boyvin in the 1480s for a woman represented on f. 117 (although the prayer Obsecro te was not personalized).
Feasts characteristic of Rouen in the calendar include St. Romanus, bishop of Rouen (23 Oct, in gold; Translation, 17 June), the Translation of relics of St. Anne to the Cathedral of Rouen (30 Jan), St. Ansbert, archbishop of Rouen (9 Feb), St. Austreberta, abbess of Pavilly, near Rouen (10 Feb), St. Honorina of Bayeux, venerated also in the diocese of Rouen (27 Feb), St. Hugh of Rouen (9 Apr), St. Nicasius of Rouen (11 Oct), St. Mellonius, bishop of Rouen (22 Oct), St. Ursinus of Bourges, whose relics were given to the town of Lisieux in Normandy (30 Dec). Ansbert, Austreberta, Mellonius, and Ursinus are also found in the litanies. The Hours of the Virgin and the Office of the Dead follow the liturgical use of Rouen; in addition, a prayer to St. Romanus of Rouen is included among the suffrages following Lauds.
2. A single miniature was added to the beginning of the book, on the second front flyleaf, c. 1490-1500 (datable by style and costume; see discussion below).
3. Booksellers's marks on the front and back flyleaves and pastedowns, and a printed description pasted on the front pastedown.
Text
ff. 1-12v, Calendar in French, with major feasts transcribed in burnished gold. In addition to feasts already mentioned above, there are the following locally celebrated feasts: St. Ivo of Kermartin, the patron saint of Brittany (19 May), St. Leutfridus of Evreux (21 June), St. Fraimbault of Lassay (16 Aug), St. Malo (Maclou), bishop and founder of Saint-Malo in Brittany (15 Nov), and St. Maudez of Bretagne (17 Nov);
ff. 13-18, Gospel Sequences;
ff. 18-21v, Obsecro te, with masculine forms, "michi famulo tuo N.," where 'N' designates the place where the supplicant would insert their name;
ff. 21v- 26v, O intemerata, followed by a Marian prayer, a hymn and an antiphon, "Sancta Maria, mater Domini nostri Jhesu Christi, in manus filii tui...," "Inviolata integra et casta es Maria...," and Regina Cœli;
ff. 27-71v, Hours of the Virgin, use of Rouen (except for a variant capitulum in None, which is "Beata es virgo" instead of "Et radicavi"), begins imperfectly in Ps. 94:3, the opening Psalm at Matins. One leaf missing, which included the opening miniature (Annunciation), and about sixteen lines of text. Lauds is followed on f. 44v by prayers (with antiphon, versicle and response) to the Holy Spirit, the Holy Trinity, St. Nicholas, St. Catherine, St. Michael, St. Romanus of Rouen, and for peace;
ff. 72-81, Seven Penitential Psalms, begins imperfectly "//Turbatus est a furore oculos meus..." (Ps. 6:8); lacking the opening miniature and the first seven verses of the opening Psalm;
ff. 82-87v, Litanies and prayers; litanies include St. Ursinus of Bourges (relics at Lisieux), St. Mellonius of Rouen, St. Ansbert of Rouen, and St. Austreberta of Pavilly;
ff. 88-88v, Hours of the Cross, begins imperfectly, "//et mortem tuam inter iudicium tuum...", lacking the opening miniature and the first sixteen lines of text; ends imperfectly at the hour of Sext, after the hymn for Sext, the antiphon and the cue for the prayer "Domine ihesu criste fili dei vivi" repeated at each hour; lacking the hymns for None, Vespers and Compline;
ff. 89-90v, Hours of the Holy Spirit, begins imperfectly, the prayer repeated at each hour "[Omnipotens sempiterne] //deus da nobis illam sancti spiritus graciam...," followed by the hymn for Prime; lacking the hymn for Matins;
ff. 91-116v, Office of the Dead, use of Rouen, begins imperfectly, "//Quia eripuit animam meam de morte..."; lacking the opening miniature and the first sixteen lines of text;
ff. 117-122, Les XV jo[i]es Nostre Dame;
ff. 122-125, Les VII requestes à Nostre Seigneur;
f. 125, Saincte vraie croix aouree (Sonet, 1956, no. 1876); [f. 125v, ruled, otherwise blank].
Illustration
Eight full-page miniatures:
f. 13, the Four Evangelists;
f. 35v, Visitation;
f. 48, Nativity;
f. 53, Annunciation to Shepherds;
f. 56, Adoration of the Magi;
f. 59, Presentation in the Temple;
f. 66, Coronation of the Virgin;
f. 117, Virgin and Child, with angels and a woman for whom the book was made.
The miniatures were illuminated by the young Robert Boyvin, documented in Rouen between 1480 and 1536. He trained along the circle of the Master of the Échevinage de Rouen (once known as the Master of the Geneva Latini), who is generally recognized as the most successful Norman illuminator of the period. It has been suggested that the Master of the Échevinage de Rouen could be identified with the successful librarian Jean Coquet, whose daughter Robert Boyvin married in 1480 (see Blondeau, 2014, p. 243). Boyvin was active in Rouen for over half a century and over eighty manuscripts are attributed to him, spanning a long career. Among these is an illuminated copy of Seneca's Epistles made for cardinal Georges d'Amboise (d. 1510), for which he was documented in 1503 alongside Jean Serpin (now Paris, BnF, MS Lat. 8551) (fig. 1).
Robert Boyvin's style is characterized by detailed and richly colored miniatures, occupied by figures with expressive eyes, and carefully individualized skin tones (the women's faces are alabaster, and the men's tend toward stucco). His early style denotes a strong modeling of square or oval faces with a straight nose and small rounded eyelids, dotted with a blue or brown eye. Remarkable here are the very precise and steady liquid gold crossed hatchings that brighten up the palette and hue of the miniatures as well as the very subtle composition of some landscapes, especially that of the Visitation and Annunciation to the Shepherds.
The compositions here have distinct similarities with other books of hours illuminated by the artist in the 1480s. A very similar Book of Hours by this artist is Sotheby's, London, 8 December 2015, lot 65 (fig. 2), also for the liturgical use of Rouen. The style of the manuscripts suggests that they were produced around the same time in the 1480s. Each of the miniatures is a considerable achievement, with vibrant paint deftly applied in scenes composed in such a way as to bring about the optimal emotional response. All have richly detailed architecture, costumes, and backgrounds, and in the faces, our artist particularly shines, producing a wide range of features and expressions that manifest character as well as emotions.
The artist's career is itself a snapshot of many artist's responses to the evolving tastes for illuminated manuscripts from the late fifteenth into the first third of the sixteenth century. Although his formative style seen here is close to the Master of the Échevinage de Rouen, and is often conflated (Avril and Reynaud, Manuscrits à peintures, 1993, pp. 412-414), Boyvin's later work follows the rapid adoption of compositions influenced by prints. Among his notable illuminated codices is the Breviary of Charles de Neufchâtel, c. 1485-1490 (Besançon, Bibl. mun., MS 69), an illuminated Antiquitates Judaicae, c. 1503-1508 (Paris, Bibl. Mazarine, MS 1581) (fig. 3), and numerous Books of Hours, including Paris, Bibl. de l'Arsenal, MS 416 and Rouen, Bibl. mun., MS P-222.
A single miniature was added to the beginning of the book, on the second front flyleaf, c. 1490-1500. It resembles a traditional portrait of a patron, depicting a man kneeling next to a tree on which is hung a shield bearing arms, d'azur au chevron d'or accompagné de trois paquerettes (or marguerites) au naturel, and the motto "Plaisir fait vivre." He wears a thick coat of crimson wool, a black scarf (to which was attached a hat) worn over the shoulder, and a beautifully rendered aumônière, a money purse, on the gold-buckled belt. The costume reveals that he is someone of high rank, perhaps a dignitary at the royal court. The arms, however, seem not to belong to any branch of the Pasquier family who derive their name from paquerettes, or, indeed, to any other family.
This image may be a figural portrayal of love. Daisies symbolize love; paquerettes derive their name from Pâques (Easter), because they appear in the spring, the season of love.The image brings to mind the Petit Livre d'amour written c. 1500 by Pierre Sala for his beloved Marguerite Builloud, and its first illustration, in which the author drops his heart inside an open marguerite. Around 1527-1529, Marguerite de Navarre wrote a poem, Le miroir de l'âme pécheresse, which fits our image well: "... Me vient fermer une branche les yeux. / Tombe en ma bouche, alors que veux parler / Le fruit par trop amer à avaler." The monkeys in the tree and on the ground are eating golden fruits, referring to pleasure, the young man's desire for his beloved. The motto declares his enjoyment of love: "Plaisir fait vivre"!
The portrait itself is quite remarkable. The costume is described in great detail, and the face is modeled in soft tonal transitions, with the paint applied in tiny touches by the tip of the brush.
The artist is skilled; his approach attempts a technique similar to that mastered by Jean Fouquet a generation earlier in Tours. Considering this donor portrait within a Norman context, it is tempting to compare it with the finest and latest work of the Master of the Echevinage, the Livre des trois ages of Pierre Choisnet (Paris, BnF, MS Smith-Lesouëf 70). Male courtiers in this manuscript share both the costume and soft modeling of the donor's face, yet the massive canon and the composition of the landscape strongly differ from the Master of the Echevinage's own style. The work of a talented and hirtherto unnoticed artist, this miniature deserves further study.
Literature
Adam, E. "Retour sur l'œuvre de Robert Boyvin, enlumineur à Rouen vers 1500," in Peindre à Rouen au XVIe siècle, dir. Frédéric Elsig, Milan, 2017, pp. 101-119.
Avril, F. and N. Reynaud. Les manuscrits à peintures en France: 1440-1520, Paris, 1993.
Blondeau, C. Le vitrail à Rouen, 1450-1530. "L'escu de voirre," Rennes, 2014.
Delaunay, I. "Le manuscrit enluminé à Rouen au temps du cardinal Georges d'Amboise: l'œuvre de Robert Boyvin et de Jean Serpin," Annales de Normandie 45, 3 (1995), pp. 211-244.
Elsig, F., ed. Peindre à Rouen au XVIe siècle, Milan, 2017.
Hatot, N. and M. Jacob. Trésors enluminés de Normandie: Une (re)découverte, Rennes, 2016.
Rabel, C. "Artiste et clientèle à la fin du Moyen Age: les manuscrits profanes du Maître de l'échevinage de Rouen," Revue de l'Art 84 (1989), pp. 48-60.
Raunié, É. Épitaphier du vieux Paris, I, Paris, 1890.
Scordia, L., ed. Pierre Choinet, Le Livre des trois âges. Fac-similé du manuscrit Smith-Lesouëf 70 (Paris, Bibliothèque nationale de France), Rouen, 2009.
Sonet, J. Répertoire d'incipit de prières en ancien français, Geneva, 1956.
BOH 183
Please send me further information about this work.